Member of European Parliament: Turkey is showing its bipolar character -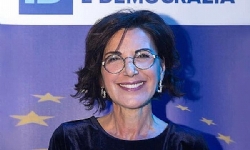 Member of European Parliament: Turkey is showing its bipolar character
Member of the European Parliament Anna Cinzia Bonfrisco has tweeted the following:

"If the fact that Turkey downed an Armenian jet is proved, Erdogan will bear full responsibility for provoking full-fledged war in Caucasus and bringing the Nagorno Karabakh conflict to a global level.

Turkey is showing its bipolar character, on the one hand it is a member of the OSCE Minsk Group, which is aimed at encouraging a peaceful solution for the conflict between Armenia and Azerbaijan, on the other hand it supports the Azerbaijani regime both financially and militarily.

I expect the EU to immediately initiate an investigation on the matter and, in any case, hinder Turkey-provoked actions of Azerbaijan aimed at attacking Armenia."


Bu haber news.am kaynağından gelmektedir.
Haber metninde yer alan görüşler haber kaynağı (news.am) ve yazarına ait olup,
bolsohays.com sitesi haber hakkında herhangi bir görüş üstlenmemektedir.

Opinions expressed are those of the author(s)-(news.am). They do not purport to reflect the opinions or views of bolsohays.com